EM ready2apply emergency lighting
Maximum safety with minimum complexity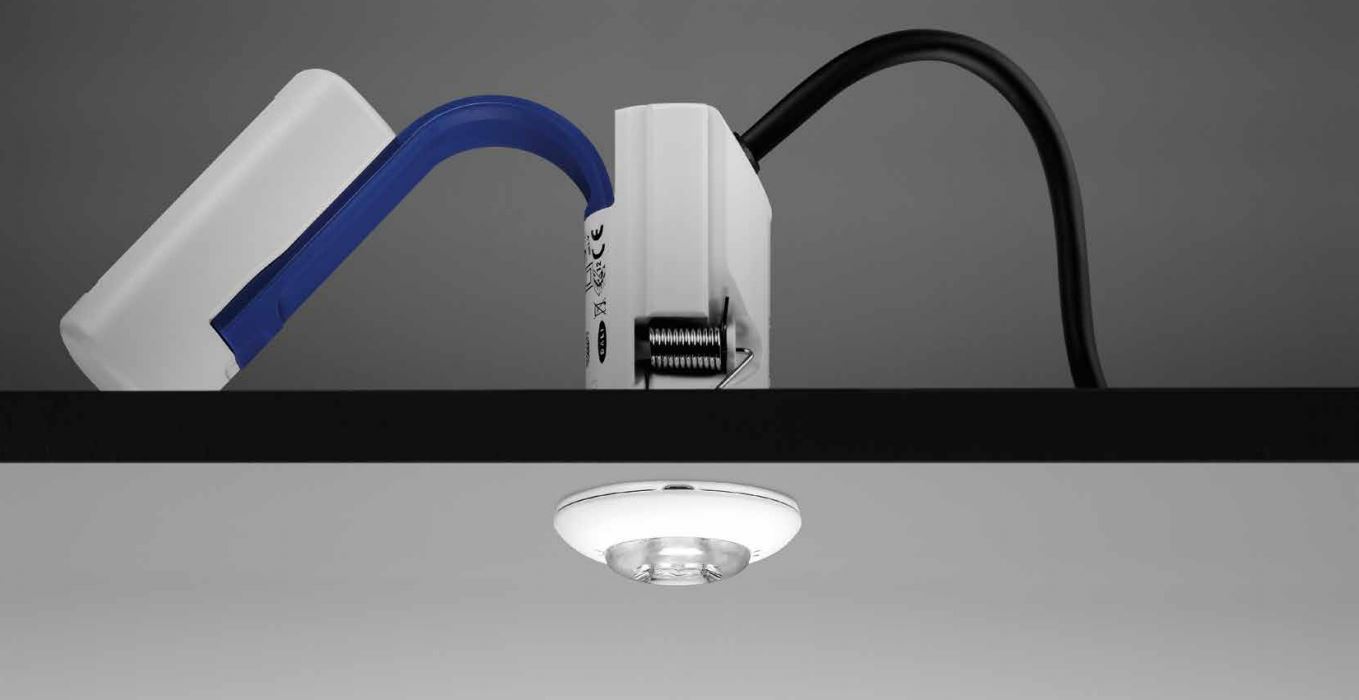 EM ready2apply represents a milestone in emergency lighting combining all of the components in a single small luminaire. Its flexible circuit technology enables a complete solution to be integrated in an extremely compact housing. The user interchangeable optics provide maximum flexibility covering a wide range of emergency applications. The combination with an energy-optimised lithium iron phosphate (LiFePO4) battery with a proven 8 years design life results in a high-quality product. A clever mounting concept saves valuable time during installation.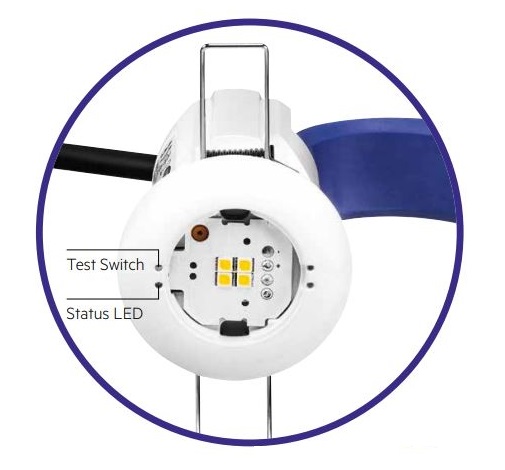 LED driver and module in one
Flexible circuit technology has allowed Tridonic to integrate a complete solution into an extremely small housing. The complete assembly offers an ideal solution for a variety of ceiling constructions with void heights as small as 80mm.
Luminaire, battery and optics in a single box
Small compact design for use in limited space
Maintained and non-maintained variants
Colour temperature: 6,500K
High colour rendering index: CRI > 80
Narrow colour tolerance: MacAdam 3
The right optics for any solution
Every box contains three easily interchangeable optics, which equip EM ready2apply for anti-panic lighting, illuminating escape routes and to highlight spots.
Maximum flexibility in every box
Easily interchangeable with just a click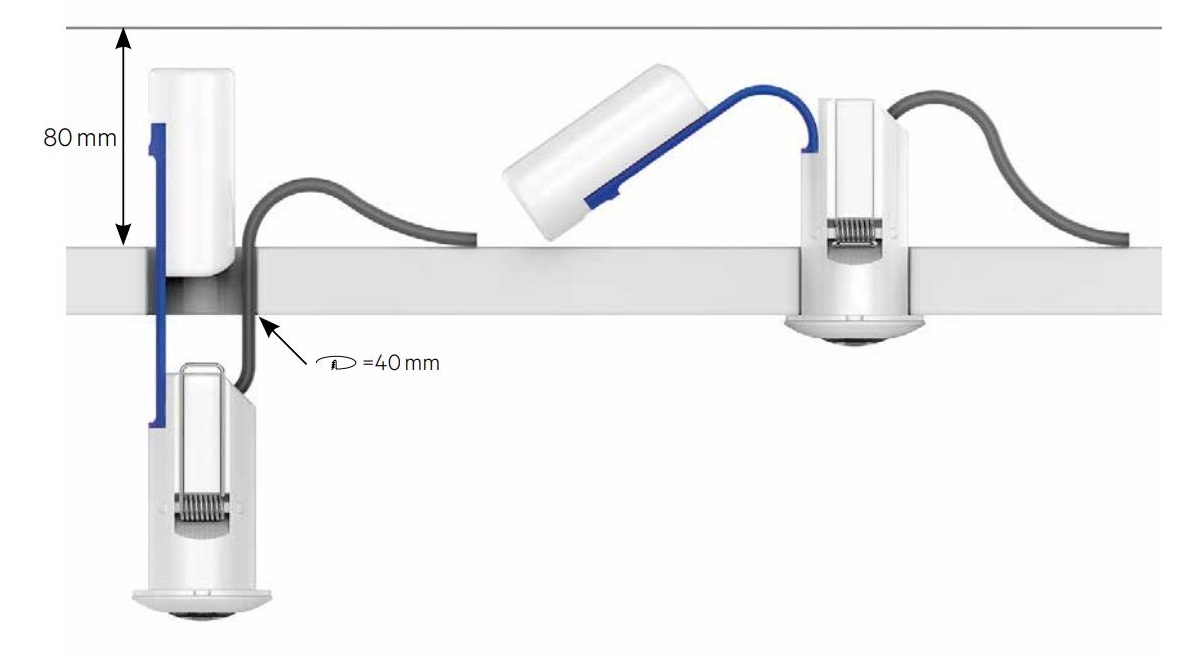 Installation in just a few steps
Thanks to a clever installation concept, which even integrates the packaging as a useful installation guide, the EM ready2apply can be installed in just a few easy steps. The compact housing with the integrated driver allows for an aesthetic emergency solution even when space is limited.
Test variants:
BASIC, tests have to be carried out manually and test results must be manually documented SELFTEST, tests carried out automatically and the results are documented manually PRO, test procedures and test sequences as well as the documentation of test results can be managed through a central DALI system.
| | | | |
| --- | --- | --- | --- |
| Type | Rated duration | Operation | Power |
| EM R2A BASIC | 1 h, 3 h | non-maintained, maintained | 1W, 2W |
| EM R2A SELFTEST | 1 h, 3 h | non-maintained, maintained | 2W |
| EM R2A PRO | 1 h, 2 h, 3 h | non-maintained, maintained | 2W |